cover photo belongs to Brad Rempel
Chelsea Are Better Than Middlesbrough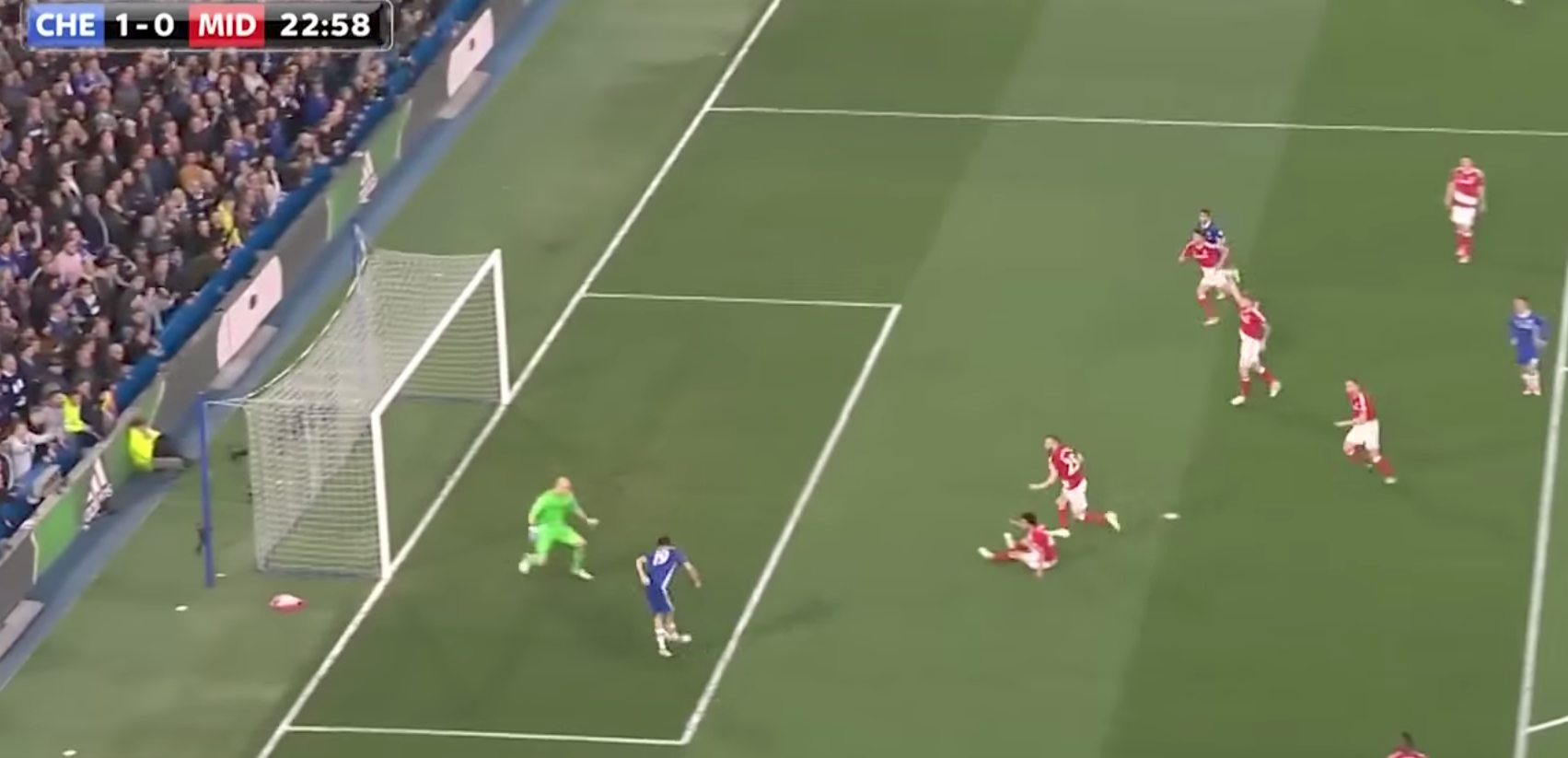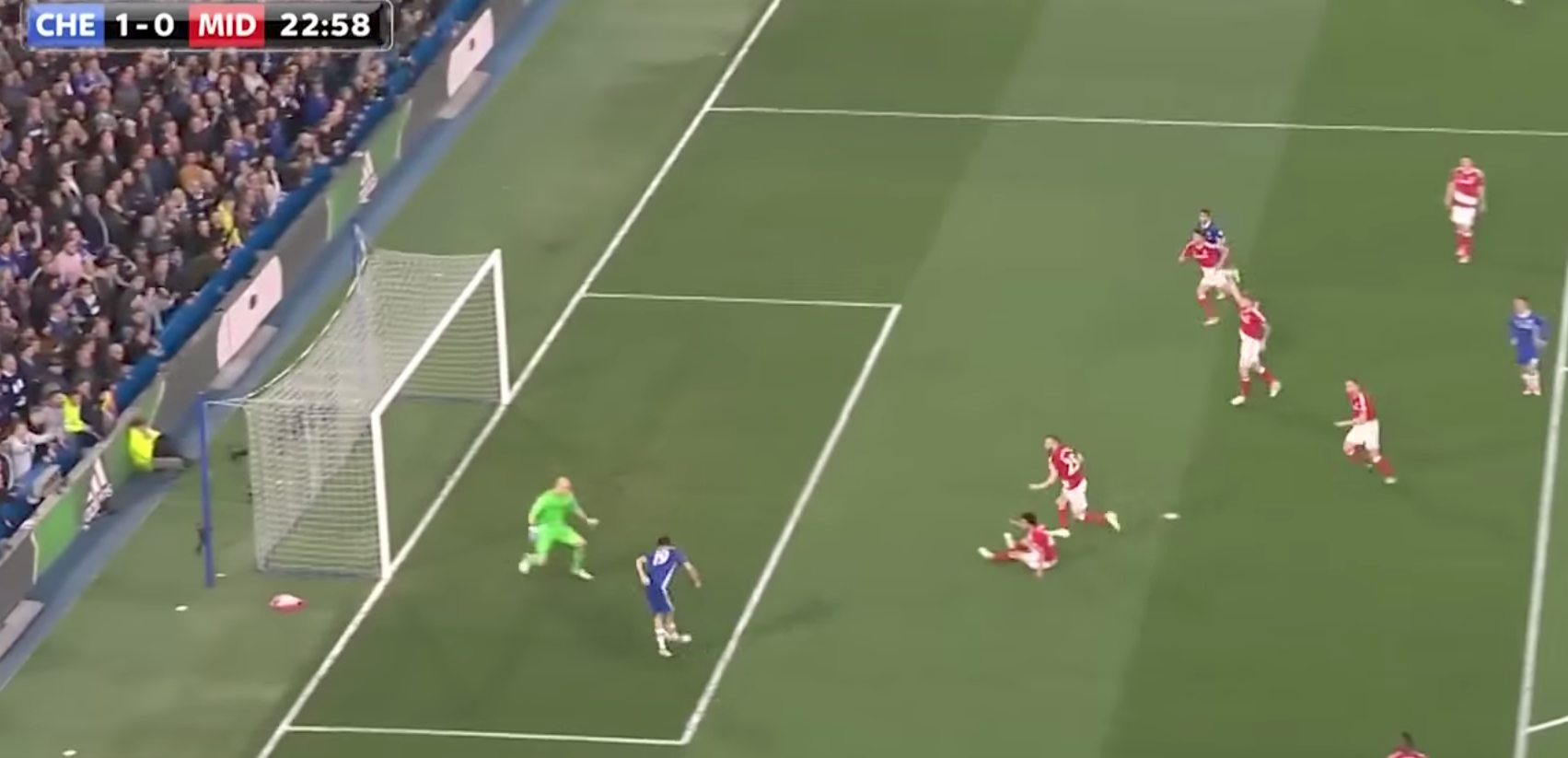 As Middlesbrough fell 3-0 to Chelsea last weekend, Guzan was the focus of fans' displeasure. All three goals game from shots that went between Guzan's legs and while it's not the most ideal way to concede a goal, it's also not the easiest shot to save. All three shots came within five yards (see above pictures) and from England's premier team. Moving a foot to cover the five hole runs counter to the typical motion of moving forward or setting feet wider. Guzan should have stopped at least one of those - specifically the second one - but the save isn't as easy as it looks.
For Atlanta United fans who may worry about Guzan's performance, take solace that Guzan is getting bested by England's top club, not DC United or another MLS team. Having Diego Costa slip one past Guzan's five hole just doesn't have a comparison for MLS and he should transition fine in MLS. Guzan may not be the elite goalkeeper that some want him to be, but he's also not the bottom rung.
Club Brugge Fans Are Surprisingly Faithful
Despite the 3-1 win, Ethan Horvath conceded probably his worst goal in his professional career. As a through ball outran its target and ended up in an easy collection for Horvath, he immediately set the ball on the ground and looked to play out from the ground. To Horvath's surprise, a striker stole the ball and shot on the open goal. Horvath pleaded with the ref after mistaking a whistle from the crowd but the goal stood.
Brugge fans were immediately supportive of Horvath over the gaffe, knowing his ceiling is much higher than what they saw last weekend. Horvath's error is from misunderstanding the environment, not poor technique, and doesn't call for worry. Horvath is set up to be the club's number one next year and rightfully has already put the mistake behind him.
Melia Isn't Rattled About Poor Situations
In the 28th minute, a Sporting Kansas City defender turned the ball over thirty yards from goal. As Red Bulls' forward Fredrik Gulbrandsen took a large touch towards goal, Melia stayed back to prepare himself for the ensuing shot. Confident in his ability, Melia didn't feel the need to carelessly rush out there.
We've seen a goalkeeper sprint out for the tackle only to be lobbed or chipped for a goal a hundred times. Melia recognizes he has a defender sliding in and that there's a good chance the shot won't even land on frame. It's still a fantastic shot from Gulbrandsen, especially considering the limited time and space to put an attempt on goal, but Melia has prepared himself to cover what he can. This results in an even better save from Melia, in large part due to his confidence to handle whatever's thrown at him.
Harris Not Ready to Give Up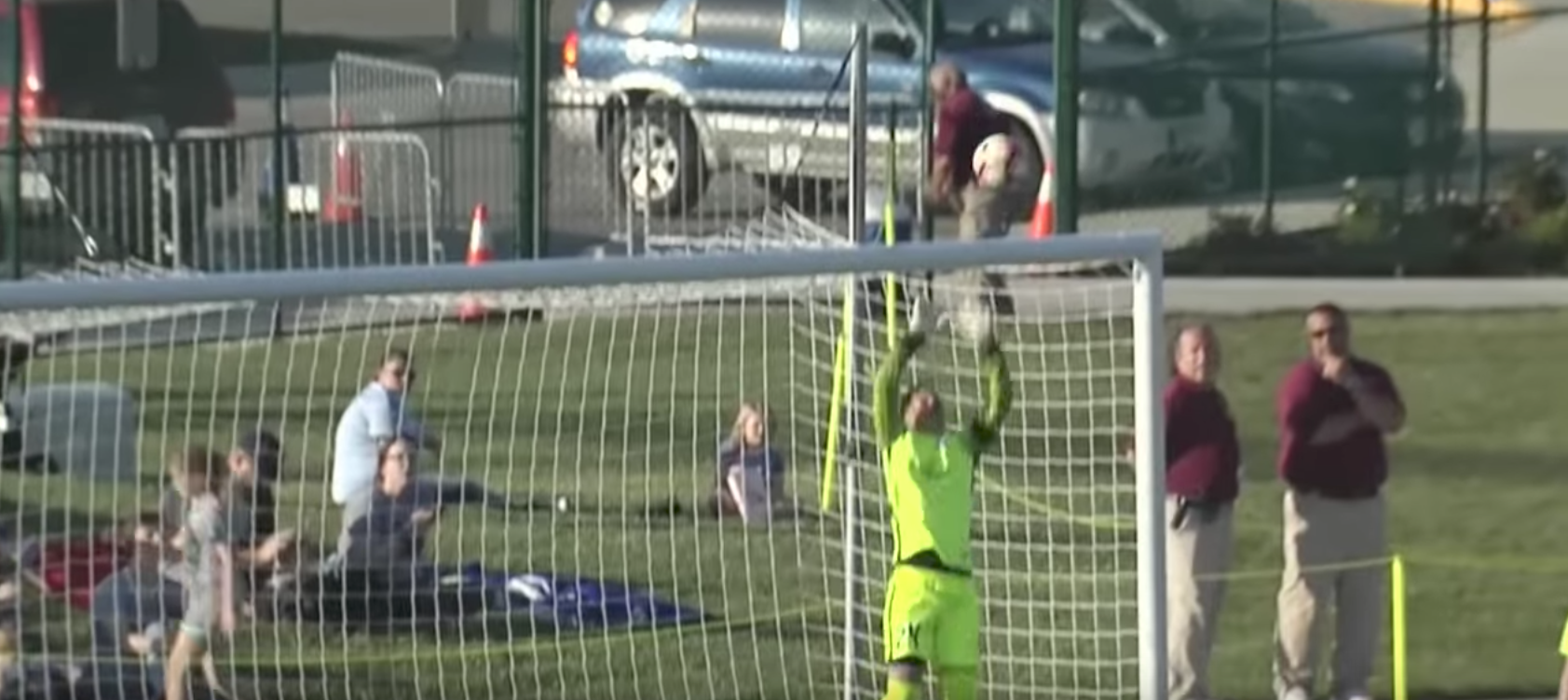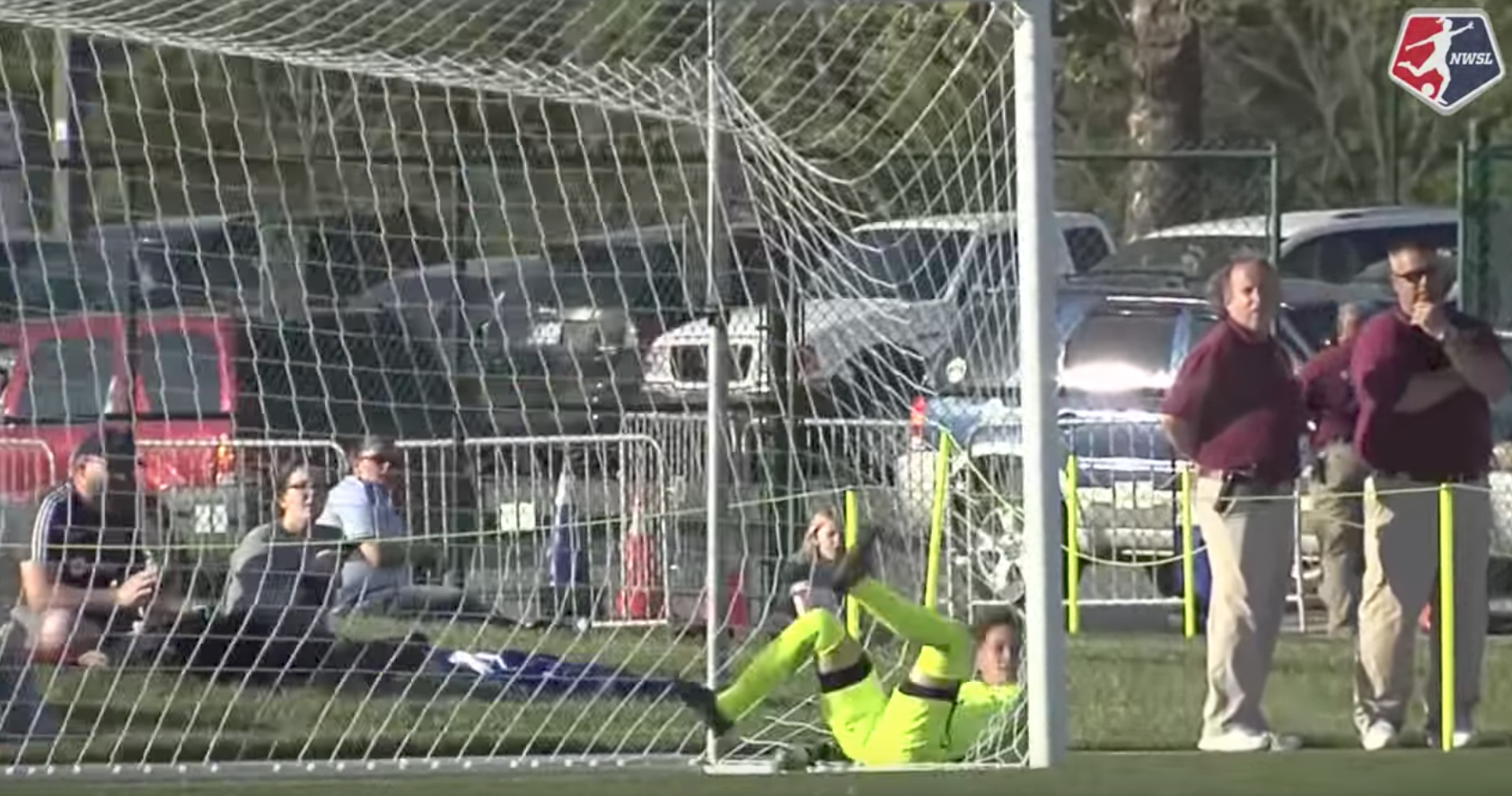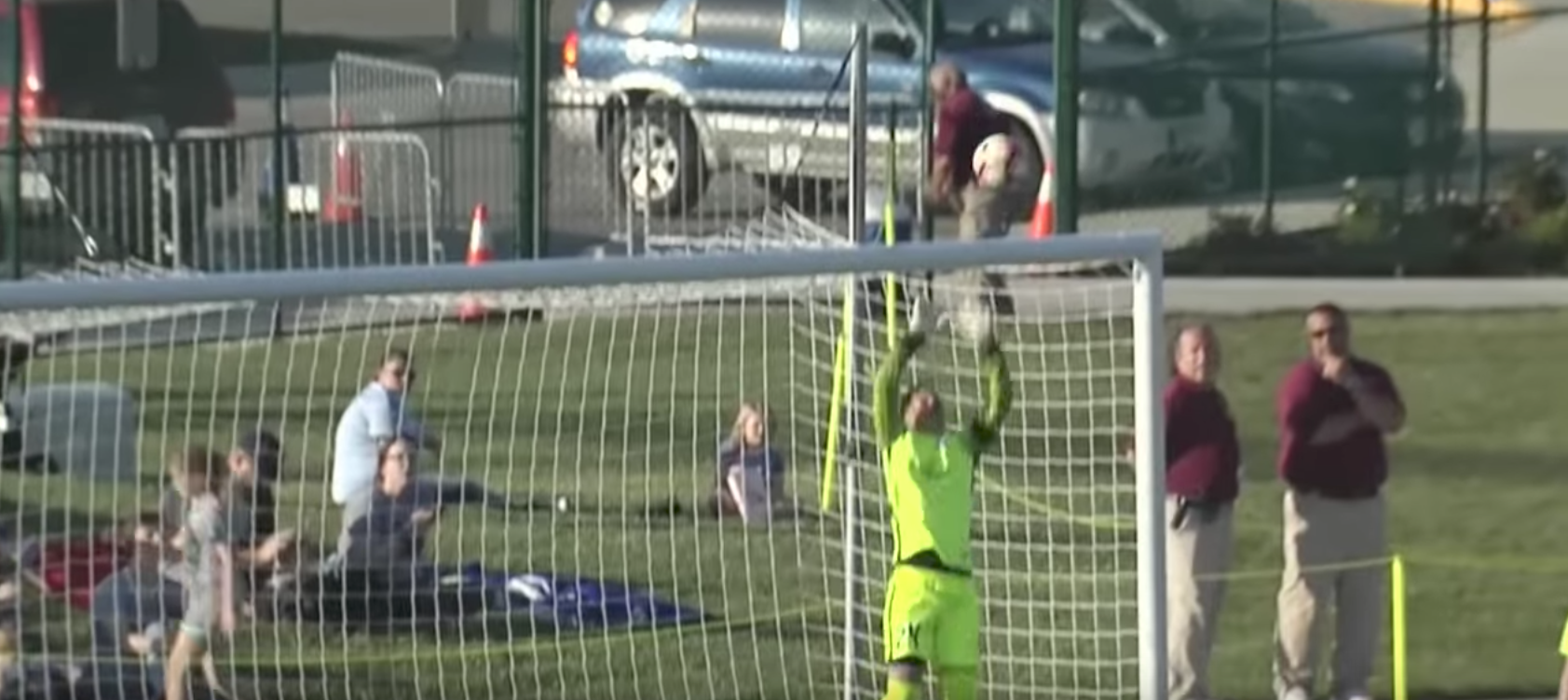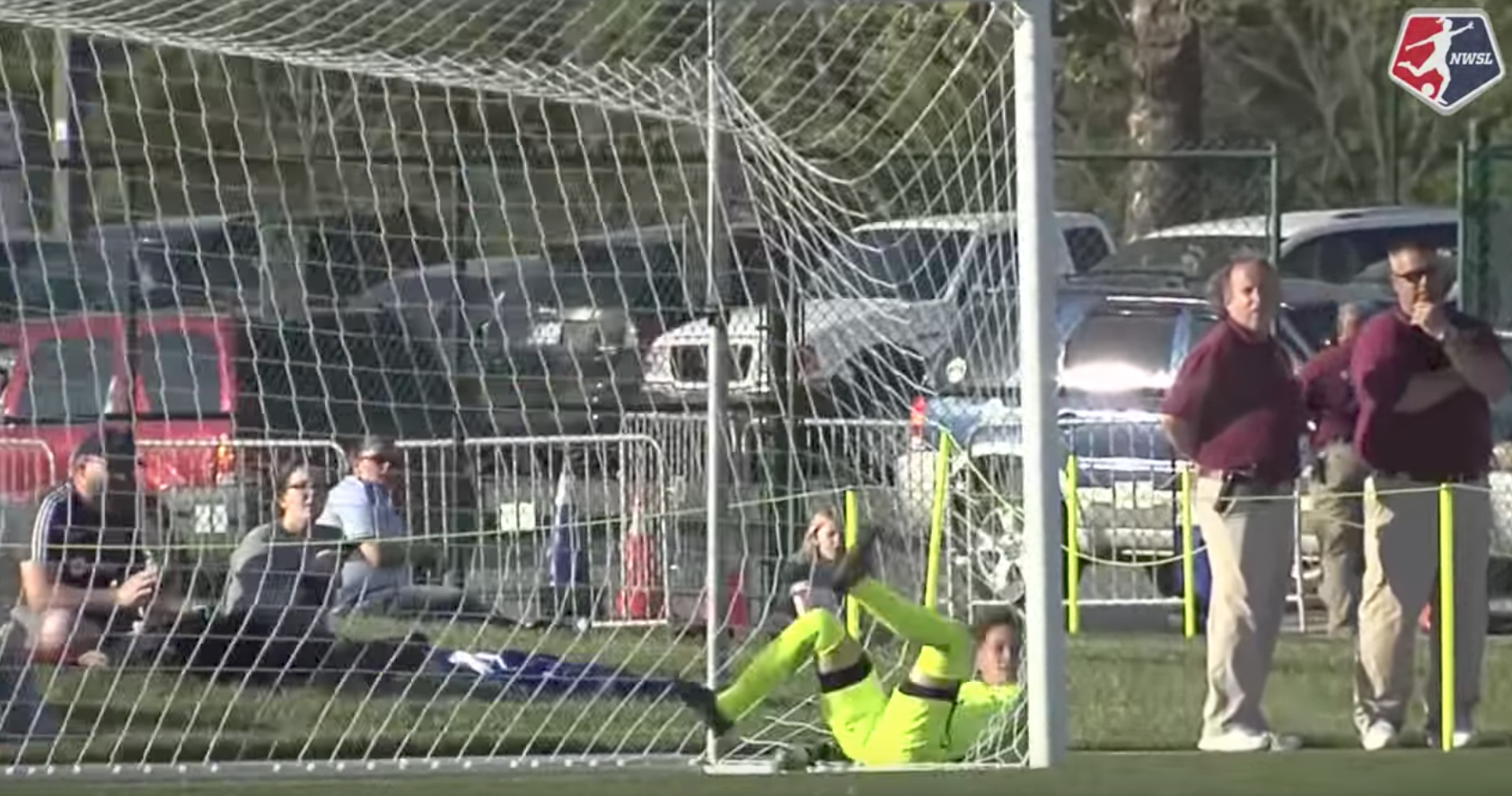 Ashlyn Harris notched a save of the week nominee but not without risk on her part. As a flighted ball is sent in towards the crossbar, Harris tries the exact same technique that Andre Blake used against David Villa's 50 yard goal. Fortunately for Harris, the poor technique doesn't sink her as she gets herself back in position to make the save on the second shot. (Watch some fantastic angles on the play here.)
It's an easy fix for Harris to avoid the situation. If she uses her right hand to push the bar over the crossbar, her defense can calmly set up for the corner kick. Despite the misplay, her concentration on the rebound is astounding. Even as she is tumbling into the side netting, Harris keeps an eye on the ball (second picture). The concentration is a great example of reacting to poor situation and not giving up when things look grim.
Shuttleworth's Response to Kasey Keller
In an article with ESPN, Kasey Keller was critical of goalkeeper development in the US last month.
In an attempt to corral a lose ball, Shuttleworth took a kick to the face from Dom Dwyer. The result was a swollen nose twice its normal size. For a new team that needs all the stability it can take right now, Shuttleworth fought through the pain to keep his team - and shutout hopes - alive. If Shuttleworth had called for a substitute, it would have been completely understandable. Instead Shuttleworth fought through the pain and it's going to be something the team remembers for the rest of his career. While some may not be thrilled with American goalkeepers' ability to push through tough situations, it clearly doesn't apply to Bobby Shuttleworth.