cover photo from Greg Bartram-USA TODAY Sports
The League's Bread and Butter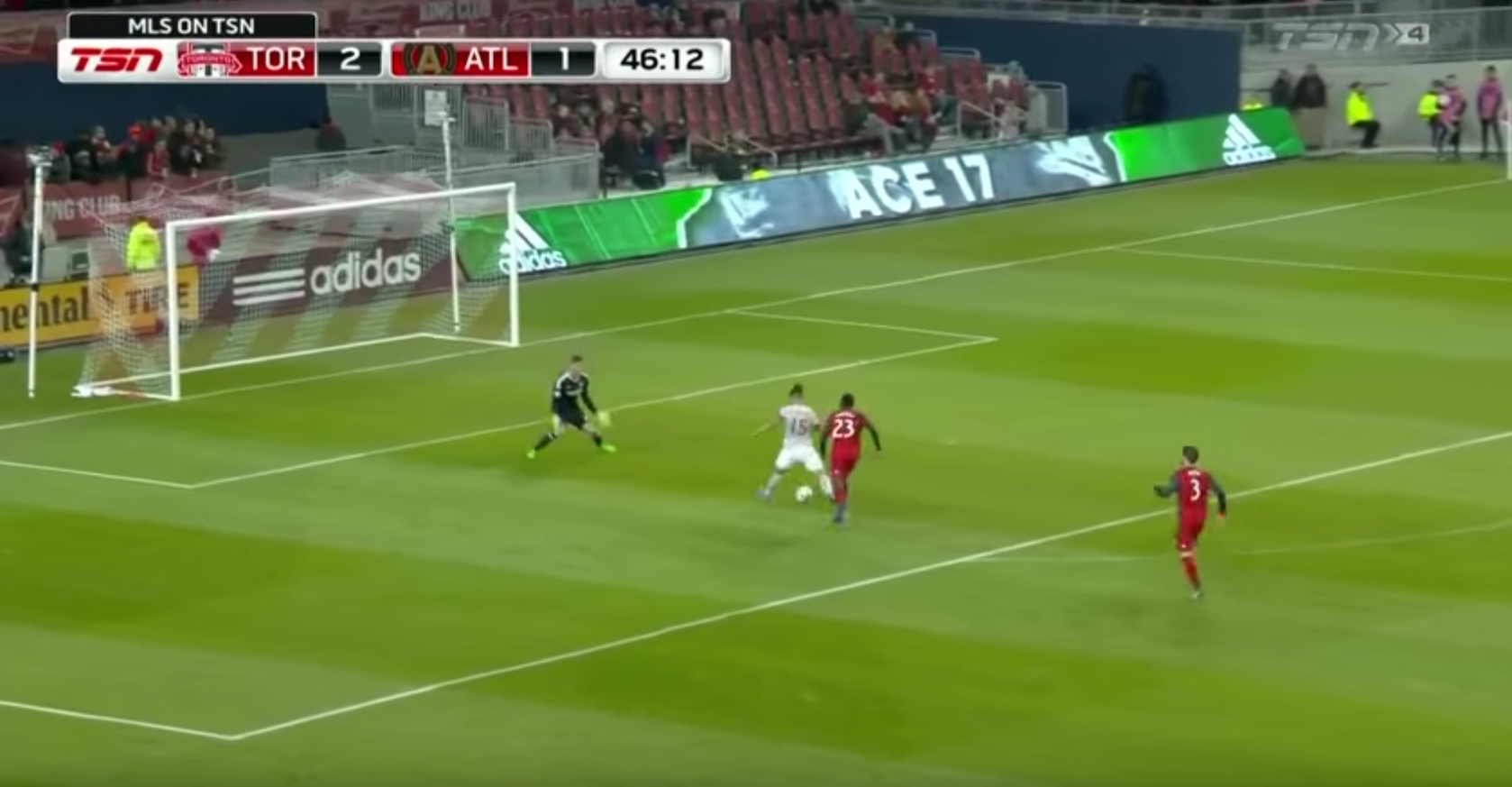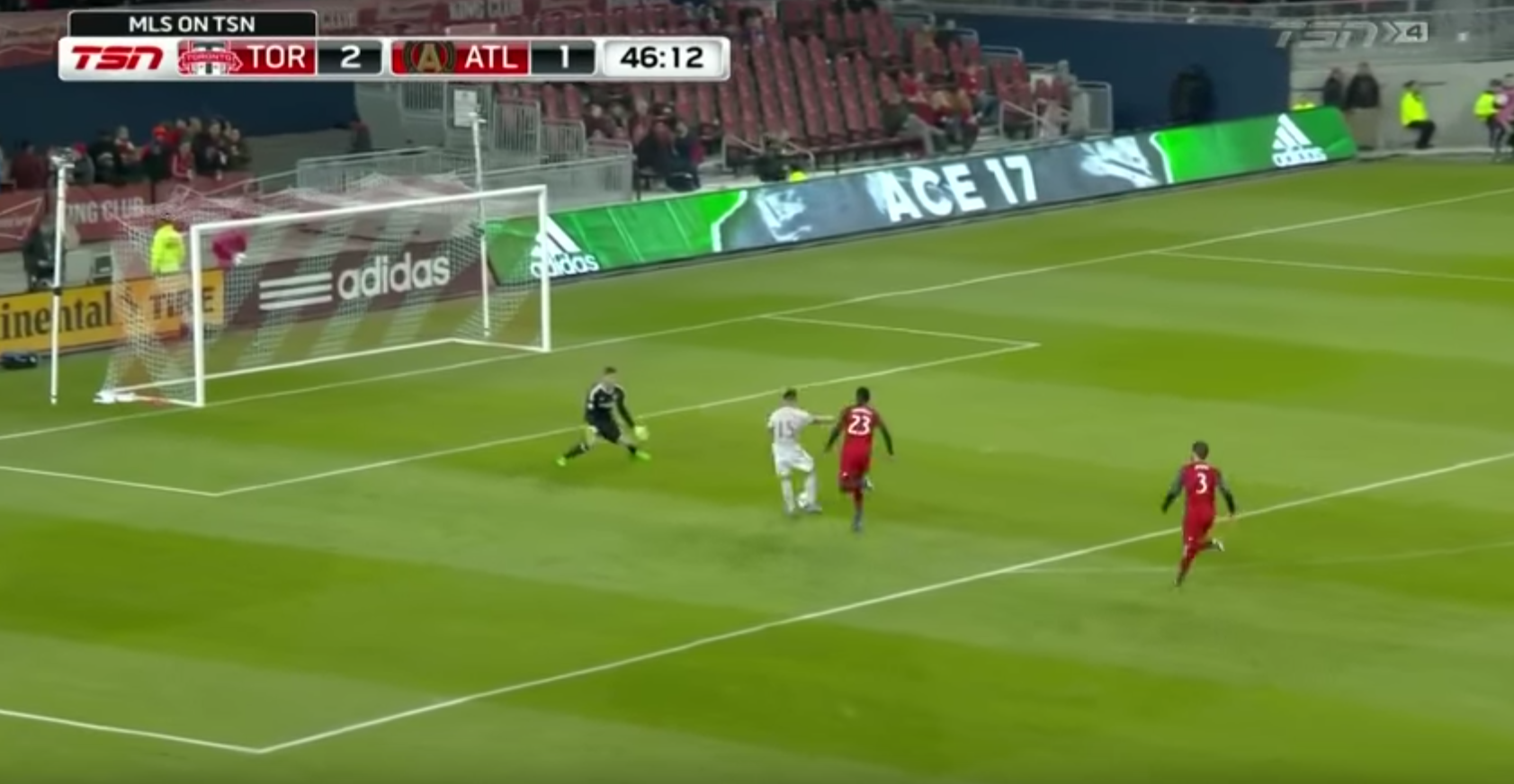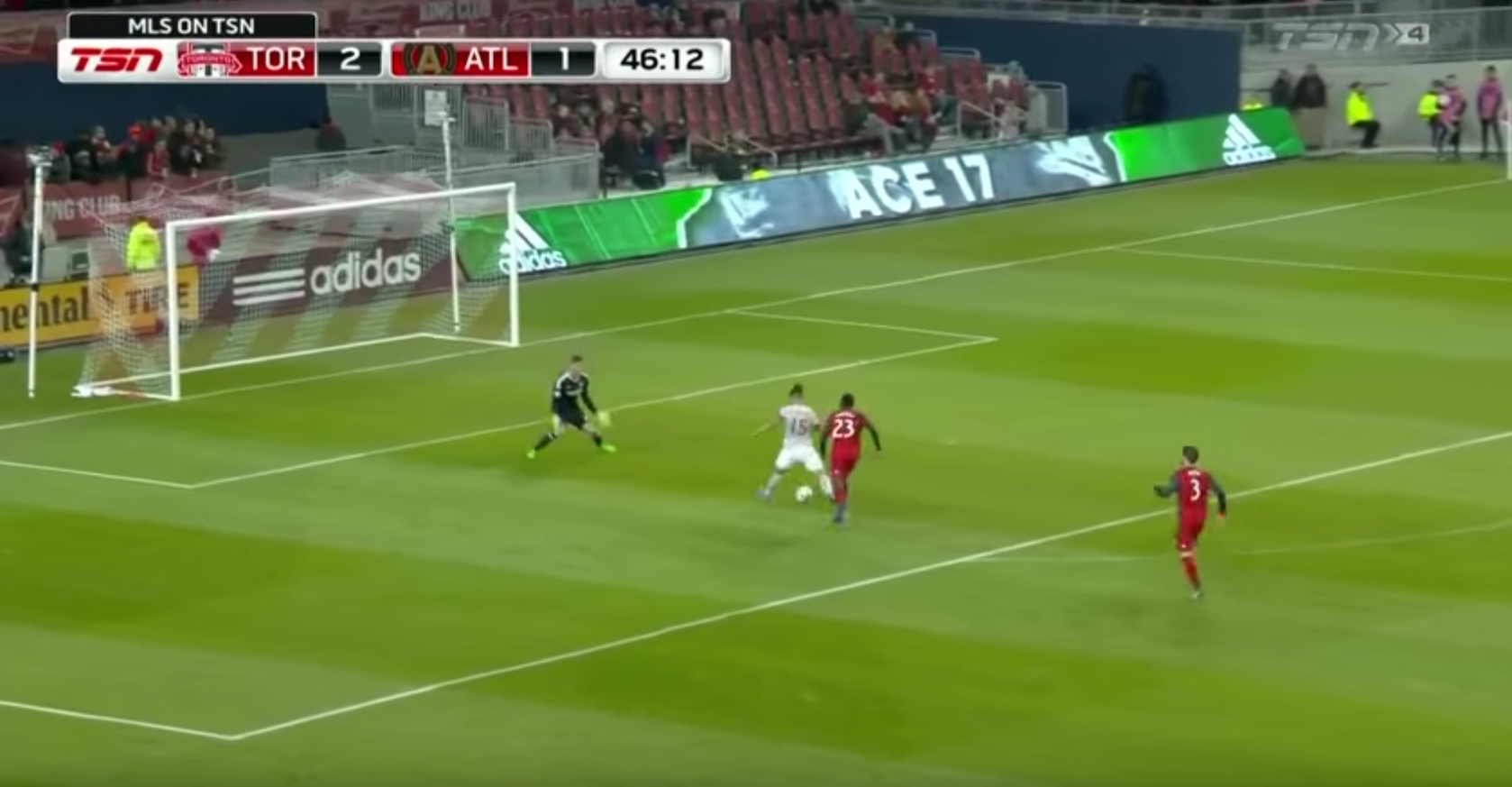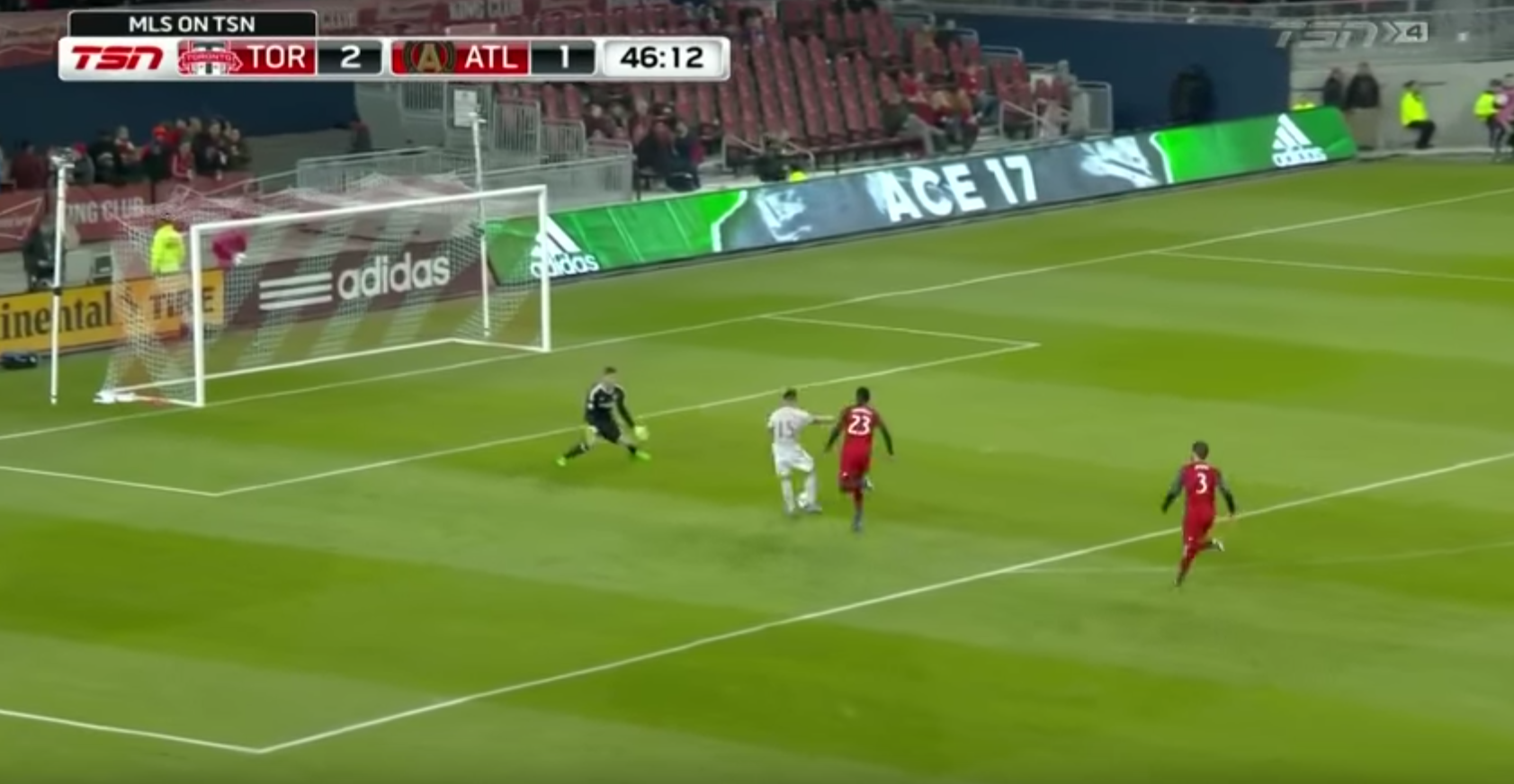 When a team has a potent offense, you can't give them any freebies. Bono concedes the last goal of the game in the 47th minute off a 1v1 situation. (Video here.) Notice Bono's stance heading into the breakaway. His feet are extremely far apart yet his weight is collapsing his knees forward. The shot is struck almost directly at his left foot but his stance makes it impossible to readjust to make the skate save. He essentially dodges the shot because his footing is so poor.
It's an unfavorable situation for Bono but 1v1s are the bread and butter for MLS strikers and for a young goalkeeper looking to make it in the league, Bono has to compose his body better here.
Another great example of when a team needs their goalkeeper to make a smart play. Blake steps up too high in the box and Mattocks attempts to round him. There are multiple reasons as to why a goalkeeper should not attack that high. The most obvious reason is that Blake runs out of real estate to use his hands. He actually trips up Mattocks with his hands outside of the box (and likely should have resulted in a red card, instead of a yellow) after failing to tackle with his feet.
Another reason to sit back a few extra yards is that playing that high of a line invites the striker to round the goalkeeper. Staying closer to the penalty spot gives the striker less room to do so, and makes the situation more straight forward for the keeper. Lastly, oncoming defenders always have a chance to help out if goalkeepers can stall long enough. Perhaps the strikers takes a bad dribble, or they shoot too early, or they shoot too late. There are more favorable options to arise if a goalkeeper can be patient.
1v1s happen about four out of five games for MLS goalkeepers. To be successful in the situation, goalkeepers have to be more thoughtful than just hoping it works out by throwing their body out there. If Bono keeps his feet light and Blake is a little more patient, then they both likely make the save.
Playing Within Yourself
Joe Bendik continued his strong start to the season with a 1-0 shut out against the Red Bulls on Sunday. In the second half we saw a brash but effective 1v1 challenge that left the rebound outside the box. Bendik had a couple of options and while I don't absolutely love his decision to boot it down field (even though it did lead to a chance on goal) I do appreciate Bendik's quickness to play the ball. Every goalkeeper has their own play style and they need to be aware of their strengths and weaknesses. It's better that Bendik makes a quick, definitive decision, than to take four or five touches on the ball and risk a turnover. Ideally I think we'd like to see him build out of the back but Bendik, more importantly, plays true to himself.
Anchors Away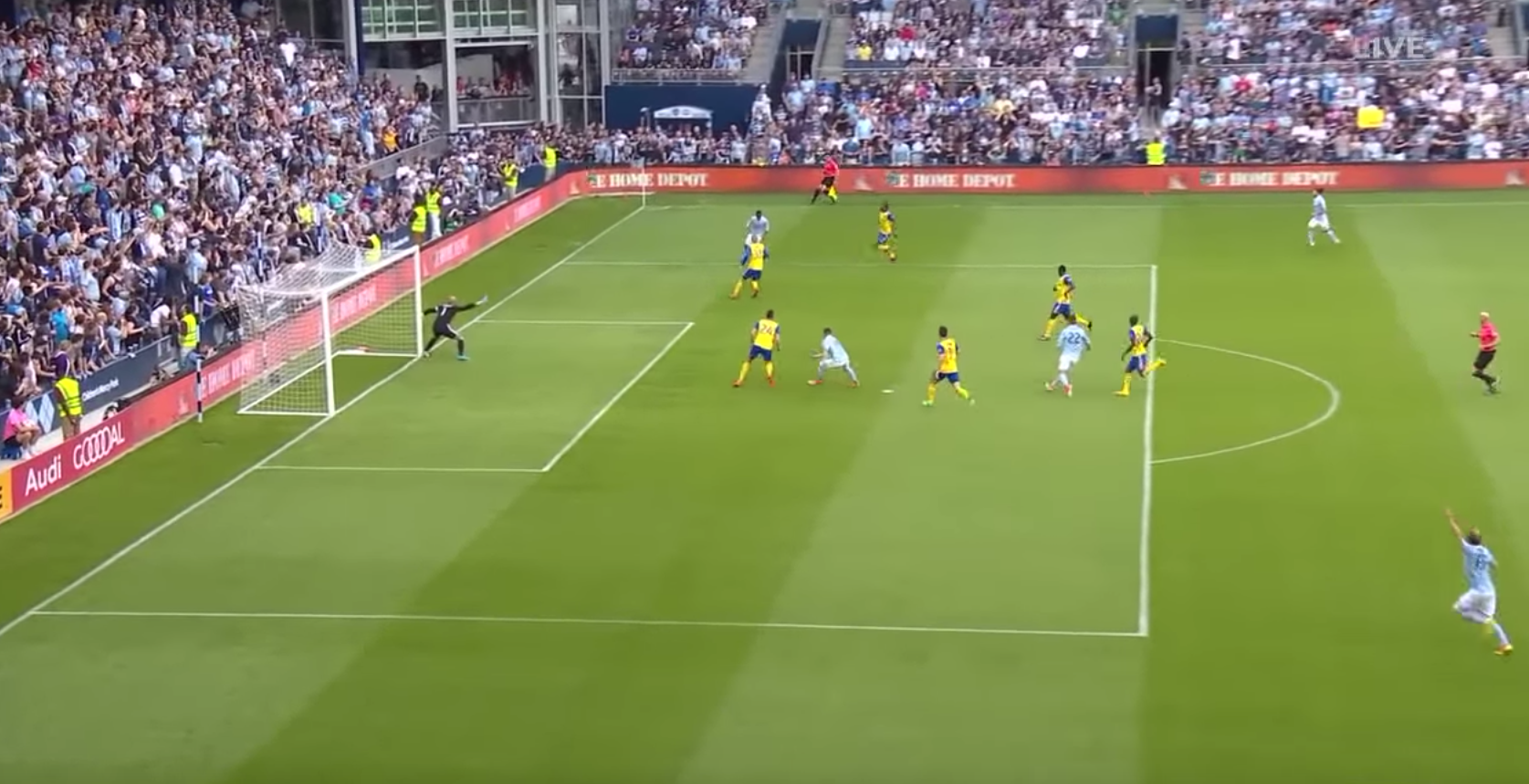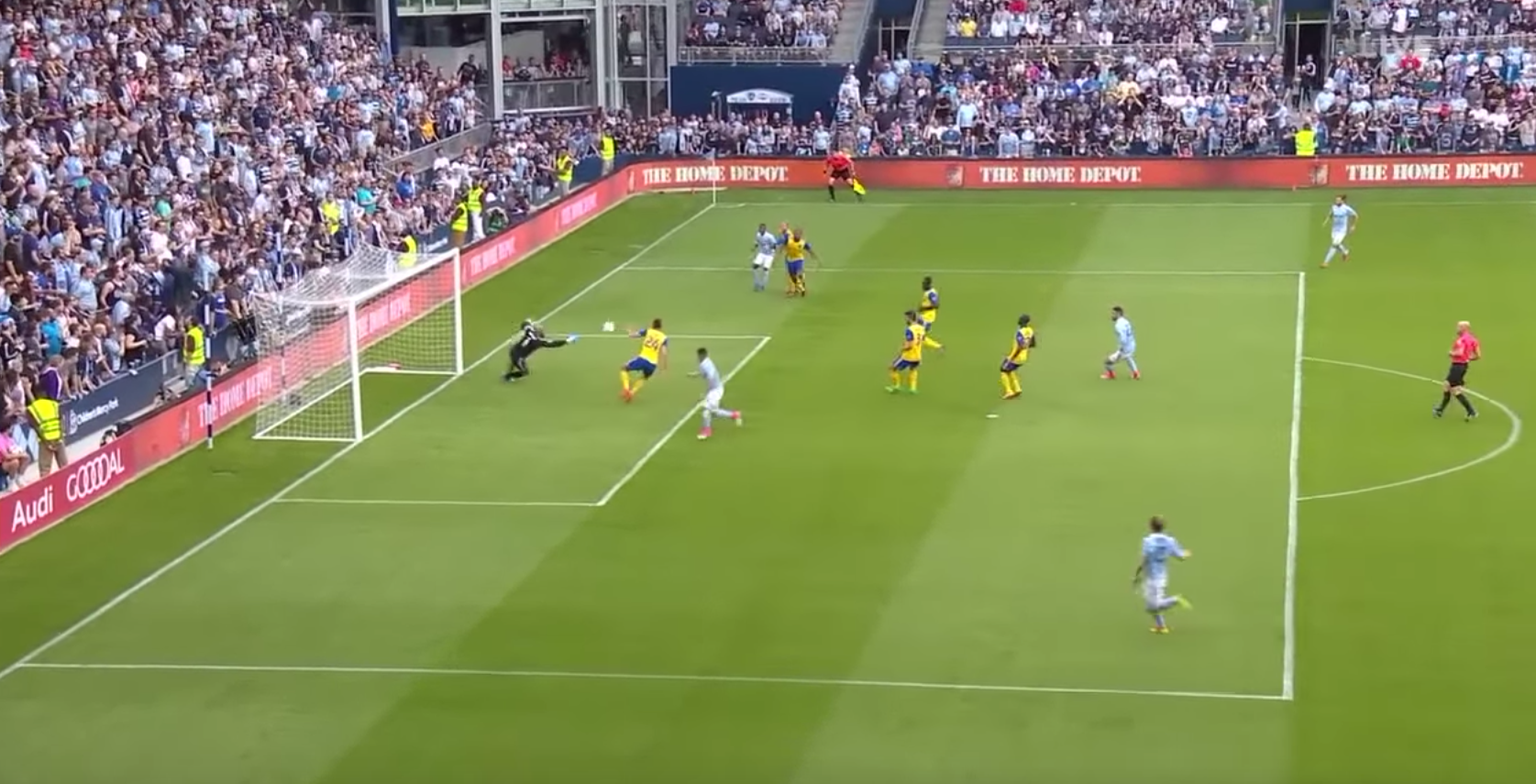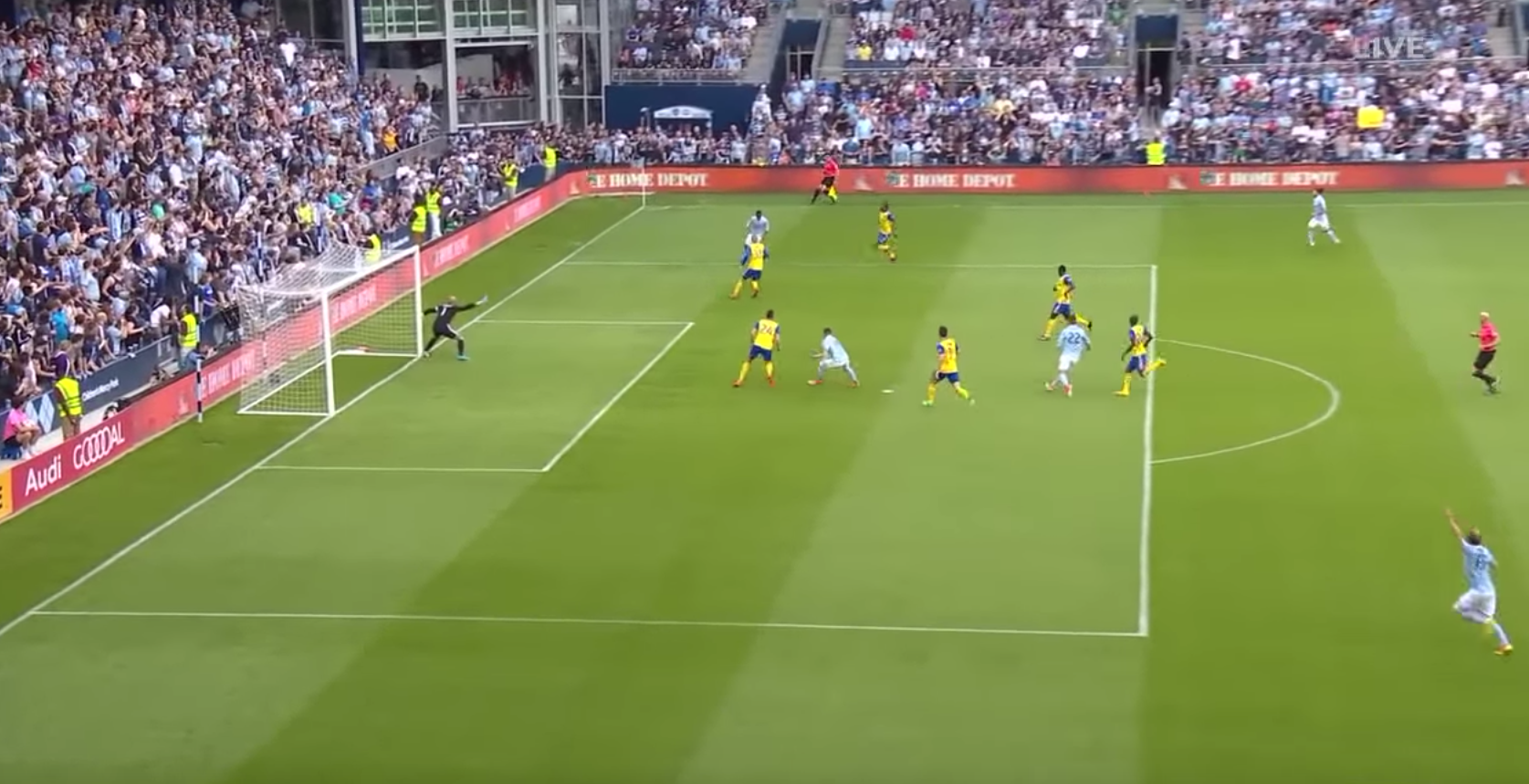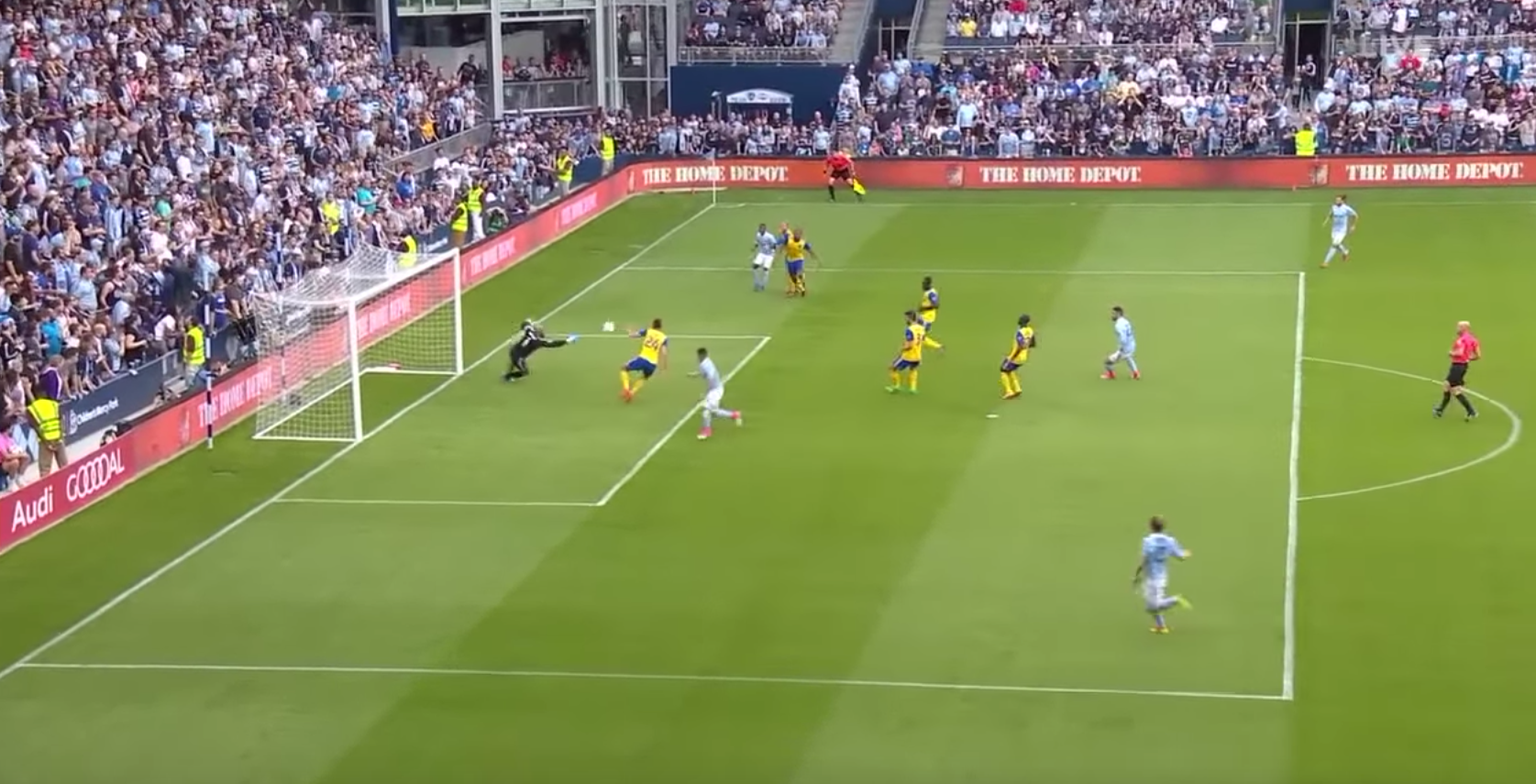 It's only six minutes into the match and Howard gets stuck to his post on a cross he should be able to easily get to. (Video here.) The cross is driven in about shoulder-height and only four yards from goal. Howard is simply too close to the post here. If he starts a yard or two to his right, he can snag this cross with ease, or at least parry it away more successfully. There's a danger of being too far to the right, and opening up an easy shot on his near post, but Howard doesn't need to over protect his goal like this.
On a smaller note, I personally don't love it when goalkeepers place their hands on the framework. Typically, this has a grounding effect for goalkeepers and slows down their footwork. Goalkeepers who put their hand on the post are doing so for either a frame of reference to the goal or to push off for an added speed boost. However, it's more often a distraction that makes the goalkeepers unbalanced (by leaning into the post) or too anchored to the post. Efficient lateral movement comes from quick footwork, not a shove off a post with one arm.
Taking Ownership
It was mostly a calm night for Melia and Sporting Kansas City in their 3-1 win over the Rapids. One of the few plays in SKC's defensive third came in the 43rd minute with Melia coming up big on a header right in front of goal. It's a great save but what you don't see from the highlights is the play originates from a throw-in, which came from a misplayed ball out to the left. Melia was trying to switch the attack to the left side, but hit the ball so poorly it wasn't even close to hitting his target. As his defense was regrouping, the throw-in quickly led to a cross and a shot on goal. Originally a small mistake, the miscue created a big consequence.
It's a great save - and even better rebound smother - but the most impressive thing is that Melia was completely unflappable after an error. We've seen multiple goalkeepers this year snowball their mistakes into bigger ones and this is a textbook example of goalkeepers being mentally strong. Melia gives the obligatory "my bad" chest pat at the end (unfortunately not shown in highlights) and while that's a polite gesture to his teammates, they care much more about ability to recover from mistakes than owning up to them.
Playing Smarter Not Harder
We've seen this a million times in MLS. At first glance, it's a really fun save sequence by Hamid but upon closer inspection, the second shot is a gift from Hamid. Hamid can either pin the shot on the ground or parry the ball so that it leaves the penalty area. Instead, Hamid serves up a rebound on a golden platter. If the second shooter places it anywhere but straight at Hamid, it's a different ballgame.