Cover photo of Trigg the Dog belongs to Hannah, who bought a t-shirt and put it on her dog. Head to the store to purchase a shirt so your pet can be the most stylish animal on the block.
March 31st
Andy Gruenebaum spoke with Dom Dwyer on his incident with Chris Seitz and if it should have been a foul. The Hebrew Hammer makes a good point that until they start calling it, players aren't going to stop doing it. However, the term "protect" does not apply in this situation. No goalkeepers is protecting himself when they run through another player that aggressively. A goalkeeper has no more right to the ball than any other player on the field. That said, Dwyer is already flopping before Seitz hits him and actually throwing his back into an awkward position. Seitz shouldn't be allowed to run through a player but Dwyer made it more dangerous than it should have been. For more thoughts on the subject, check out "Goalkeepers Protecting Themselves" from back in April of last year.
Brian Perk is out for this next season after fracturing his left ankle. All the best in his recovery. (A few highlights of his past season here.)
Hope Solo has starter her own blog. The 167th capped goalkeeper opened up about her time off the field and return to the team.
Ryan Meara apparently is okay and the injury was a false alarm.
Pat Wall announced his retirement but has a promising career ahead of him.
Various links on players going abroad
March 22nd
It's official: William Yarbrough has been called into the USMNT. Mexican national team coach Eduardo Herrera essentially said that Mexico doesn't need him. But the USMNT wasn't the only roster recently announced. The USWNT, U23s, and U20s also released names for upcoming matches with some unfamiliar faces. Let's take a closer look at each team's goalkeeping core.
USMNT - March 25th v Denmark, March 31st v Switzerland
Nick Rimando - Real Salt Lake - The assumed starter against Denmark. USMNT fans are looking to see a better performance than what Rimando showed in the 3-3 draw to Philadelphia last week. (Highlights)
William Yarbrough - Club Leon - If Klinsmann is truly trying to win WPY over, it would make sense for him to get at least 45 minutes. Look for him to suit up against Switzerland on Tuesday the 31st, if not start. Hopefully he will have look sharper than his recent 5-1 outing against Monterrey. (Highlights of the pounding here.)
Cody Cropper - Southampton - It's safe to say he's recovered from his eye injury. With his call up to the national team and being a U23 option, I expect Cropper to start for the U23s during the qualification. However, he hasn't even made the bench for Southampton's U21s so who knows if he'll receive playing time this go around.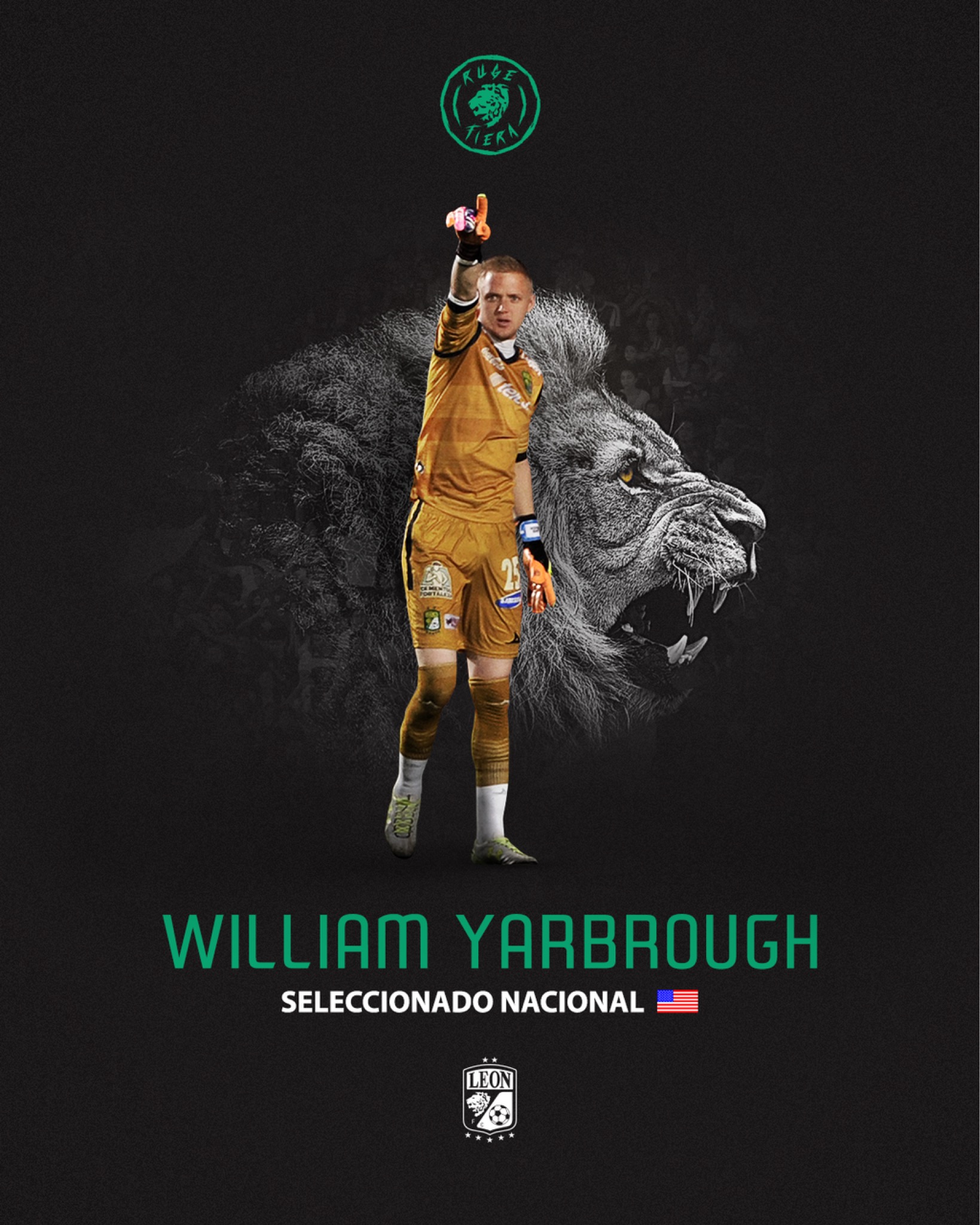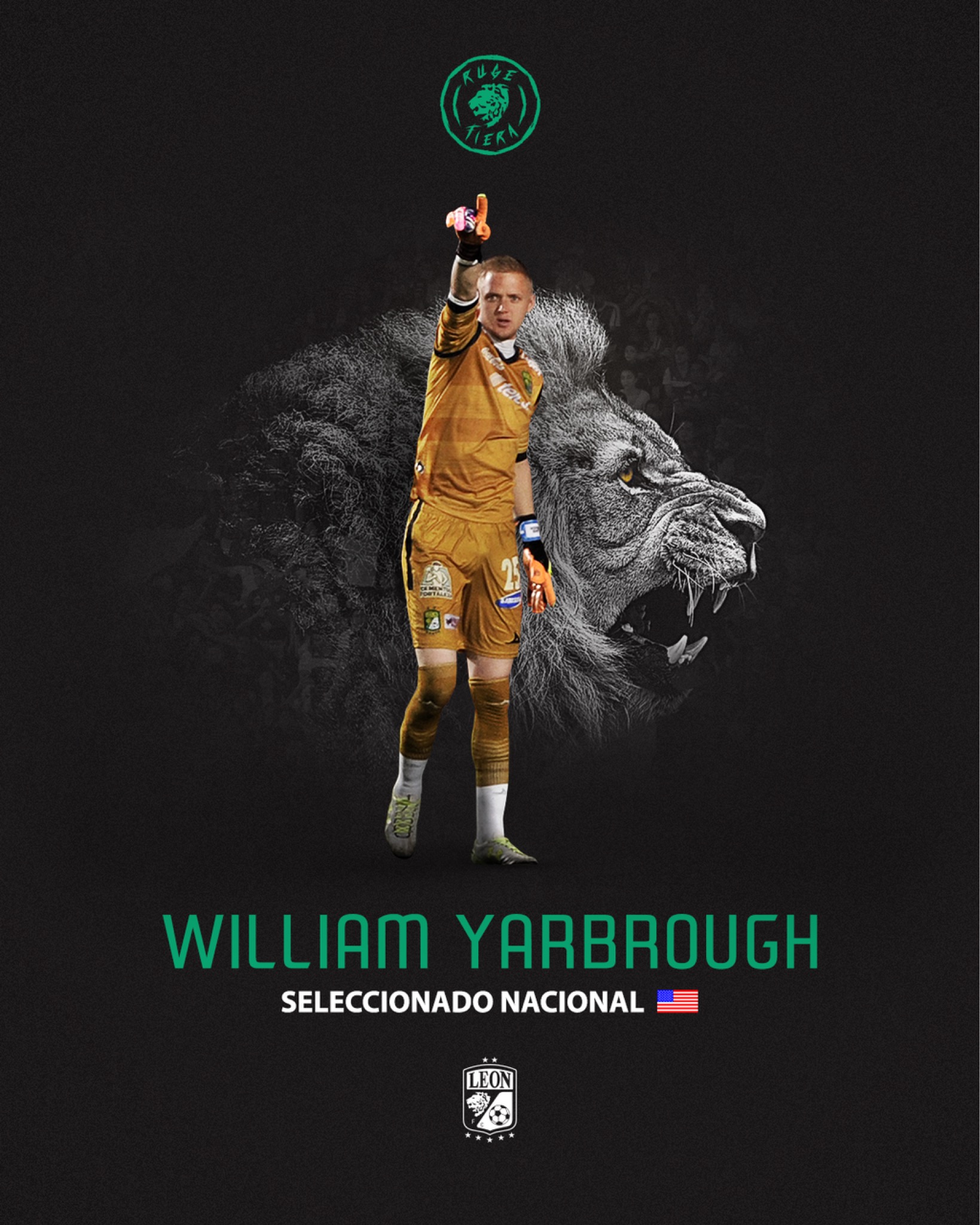 USWNT - April 4th v New Zealand
Ashlyn Harris (Washington Spirit), Alyssa Naeher (Boston Breakers), Hope Solo (Seattle Reign FC)
The only question about this group, all three of which are going to the World Cup, is who will be starting in friendlies leading up to the tournament. Solo has started more than the normal amount of games so it'll probably be her but ideally the backups are getting tested as well.
U23s - March 27th v Bosnia and Herzegovina's U23s, March 31st v Denmark U23s
Charlie Horton - Cardiff City - The most recent video I could find on Horton was from a U21 match with Cardiff City against Charlton from November. (Highlights) I'd like to see Horton be a little more quick to react and not recklessly charge out on crossing situations.
Tyler Miller - Zweibrücken (Germany) - Miller made his first appearance with Zweibrücken recently and looked comfortable although not all that pressed. (Highlights) Expect the two goalkeepers to split the two games, barring injury.
U20s - March 27th v Tottenham U21s, March 29th v England U21s
Jeff Caldwell - University of Virginia - Caldwell enjoyed a productive season with Virginia last year, splitting time senior Calle Brown. He's been called into U17 and U20 camps and narrowly missed out on the U20 World Cup qualifiers earlier this year.
Thomas Olsen - University of San Diego - Easily the biggest surprise pick of the bunch. The freshman started 19 games for the Toreros this last season. (High school highlights) Both goalkeepers are eyeing spots on the U20 World Cup roster, which kicks off in a little over two months. Caldwell has the inside track on the number three spot but Olsen has a foot in the door now.
Katie Fraine and Linköpings lost 1-0 in their first leg of the Champions League quarterfinals. Judging from the stats, Linköpings had plenty of chances and should feel confident going back home.
In USL action, there was a little bit of news. Ryan Meara has been injured but the severity of the injury is unknown. After being loaned to NYCFC, and then being loaned again to Wilmington, he was caught in an award moment and doesn't sound like he's doing well.
There were also some rookies making their professional debuts. Alex Bono had some really good moments and some rude awakenings when it came to quick decision making. (Highlights) Long term, he'll be fine. He has the size and mind to fix the problems but Toronto II fans will have some more groans before the season is over. On the West Coast, Sounders started Charlie Lyon snagged a 4-2 win over Sacramento. (Highlights)
U23 standout Jon Kempin has been loaned to NASL side the San Antonio Scorpions, who desperately need the help.
And of course, Tally Hall presented the weather with his goalkeeper gloves on.
March 18th
William Yarbrough has been getting some attention for the possibility of him representing the US over Mexico. The dual national was covered by ESPN earlier this month and was cryptically commented on by Klinsmann, saying about Yarbrough, "We like him." Most recently, there's buzz about him receiving a call for the US although that itself would not cap-tie him to the United States. He could play for the US and then later play for Mexico as this is just a friendly. If I had to put money down, I would expect the US to out-push Mexico in the race although Yarbrough is not a necessity. There are other options out there for Klinsmann but there's no denying the insurance would be welcomed. (Take a glance at the top 100 goalkeepers projected for the 2018 World Cup, where Yarbrough comes in as the ninth best option.)
The USWNT rebounded from a shaky period with a confident run in the Algarve Cup. After two wins and a tie in group play, the women topped France in the championship game. While the team as a whole looks like a safe bet to place money on, the goalkeeper situation is less clear. Hope Solo started the opener against Norway on Wednesday with an up and down outing. (For a more detail analysis of her play, read my review of her game here.) She posted clean sheets against Switzerland and Iceland, although her involvement was minimal. However the Solo's highlight of the tournament came in the final.
While the penalty save was a lot of fun to watch, the question of how Solo will perform is still murky. Her hands aren't looking to hold shots. She's able to get up for shots under or near the cross bar but going she may give up a poor rebound on a low shot. I'm also less confident about the awkward situations. Similar to Iker Casillas last World Cup, if ball is sent in at an odd angle or a scrum breaks out in front of goal, I'm not sure Solo will play percentages and make the right play.
Slightly related, I spoke with two UEFA Champion League goalkeepers who coincidentally are both American (interview over at Soccer Over There). It's a long read, but Libby Stout and Katie Fraine really open up about their views on American soccer, player development, and playing away from their domestic league. If you're looking to know more about the USWNT, it's a great start.
Brad Friedel is in the discussion as a potential Chelsea backup but that seems like a long shot. He's already signed a contract with Fox Soccer but I suppose he could pull double duty?
Arie Ammann is returning from Watford's academy to attend Penn State next fall. Matt Bersano, arguably the best goalkeeper in the nation, will surely start this last year. (Interview with Bersano here.) Then there's Sophomore Evan Finney waiting as well. So while Ammann has a sharp résumé, it may be a while until we see him in goal for Penn State.
Josh Deaver recapped the current U23 pool and gave a nice update on our U23 goalkeeper situation, although he failed to name Paul Blanchette. Here are some highlights of the big man in goal:
Paul Gardner wrote about how Chris Seitz's punch last weekend should have been a red card. I disagree that it should have been a red - I don't think that qualifies as a denial of an obvious goal scoring opportunity with another defender in the area - but I do agree it should have been a foul and a penalty kick to SKC. To make it more simple, imagine a defender making the same play with his head. It's clearly over the back and incredibly dangerous to both parties. Still, it's not surprising it wasn't called. This type of play has been going on for over a decade and unless there's a realignment by FIFA, it'll continue.
The U17s squeaked into the World Cup last week. In the three straight wins to open the tournament, Will Pulisic, starting over Kevin Silva, had very little to do and only conceded one goal through the stretch. In the fourth game, Honduras netted two awkward shots on Pulisic to earn a tie and the only action Pulisic saw in the remaining two games, both against Jamaica, were from the penalty spot. He didn't make any stops despite giving the right way more times than not. So the only takeaway from the tournament is how Pulisic played in all five matches over Silva, the once assumed starter. Silva likely wasn't injured, or else he wouldn't have traveled, but this could be in response to his rough Nike Friendlies at the end of last year. Both have another year in high school before they graduate. Pulisic has committed to Duke and Silva hasn't announced anything as of yet.
NWSL had two goalkeepers retire. FC Kansas City goalkeeper Sara Keane retired for unlisted reasons and Taylor Vancil of the Chicago Red Stars also announced her departure, stating, "Soccer has been my life since I was four years old and it has been such a joy for that length of time. In reflecting and talking to people, I've just come to realize that there are a lot of other things that I'm passionate about, so I'd like to work toward pursuing some of those things to see where else I could go."
A few goalkeepers are making waves overseas:
Brad Guzan is in the FA Cup semi-finals with Aston Villa. They play the winner of Liverpool and Blackburn on April the 18th or 19th.
Adrianna Franch didn't return to the Western New York Flash and is now in Norway with Avaldsnes IL. (Or so says a roughly translated article.)
Tyler Miller played in his first game and unfortunately gave up a goal due to poor communication with his defender. Other than the goal, which is more on the defender than goalkeeper, he was active and made some nice saves. (Highlights here

)

Alex Wimmer has signed with Orebro Syrianska, a third division club in Sweden.
Lastly, some various goalkeeping links, including interviews and articles I wrote